Saturday May 8, 2021
Savvy Living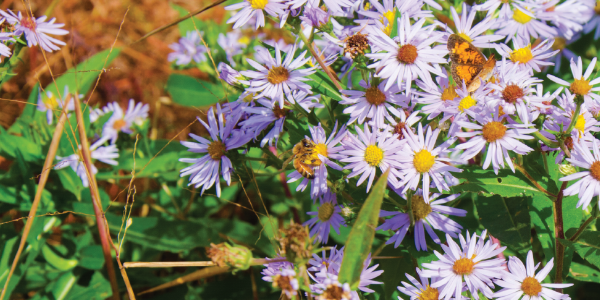 What to Know About Advance Care Planning in the Age of Coronavirus
The recent news coverage of the coronavirus pandemic got me thinking about my own end-of-life decisions if I were to get sick. Can you recommend some good resources that can help me create a living will or advance directive, or other pertinent documents? I have put it off long enough.

Creating an advance directive is one of those things most people plan to do, but often do not get around to actually doing. Only about one-third of Americans currently have one. The current global pandemic may be changing that. Here is what you should know about advance directives, along with some resources to help you create one.


Advance Directives

There are two key documents you should have to adequately spell out your wishes regarding your end-of-life medical treatment: A "living will" which tells your doctor what kind of care you want to receive if you become incapacitated, and a health care power of attorney (or health care proxy), which names a person you authorize to make medical decisions on your behalf if you become unable to.

These two documents are known as an "advance directive," and will only be utilized if you are too ill to make medical decisions yourself. You can also change or update your advance directive whenever you please.

While it is always advised to consult with an attorney to draft legal documents, it may not be necessary to hire a lawyer to prepare an advance directive. There are free or low-cost resources available today to help you create one, and it takes only a few minutes from start to finish. If you are not computer savvy, ask a family member or trusted friend to help you.

The advantage of having a digital advance directive versus a paper document is being able to access it quickly and easily via smartphone, which is crucial in emergency situations when they are most often needed.

Another document you should know about that will compliment your advance directive is the Physician Orders for Life-Sustaining Treatment, or POLST (sometimes called Medical Orders for Life-Sustaining Treatment, or MOLST). A POLST form translates your end-of-life wishes into medical orders to be honored by your doctors. To learn more about your state's program or set one up, see POLST.org.

Readers should also know that if you have already prepared an advanced directive, a POLST form or the VA advance directive Form 10-0137, there are websites that allow users to upload, store and share these documents.

Finally, to ensure your final wishes are followed, make sure to tell your family members, health care proxy and doctors. If you make a digital advance directive or have uploaded your existing forms, you can easily share them electronically to everyone involved. If you make a paper advance directive that is not uploaded, you should provide everyone copies to help prevent stress and arguments later.

Savvy Living is written by Jim Miller, a regular contributor to the NBC Today Show and author of "The Savvy Living" book. Any links in this article are offered as a service and there is no endorsement of any product. These articles are offered as a helpful and informative service to our friends and may not always reflect this organization's official position on some topics. Jim invites you to send your senior questions to: Savvy Living, P.O. Box 5443, Norman, OK 73070.

Published June 12, 2020
Previous Articles
Why High Blood Pressure is Even More Dangerous in the COVID-19 Era
How the Coronavirus Relief Law Helps Retirement Savers and Retirees
Do Pneumonia Vaccines Protect from Coronavirus?
Grocery and Meal Service Delivery Options for Sheltering in Place