Saturday August 8, 2020
Finances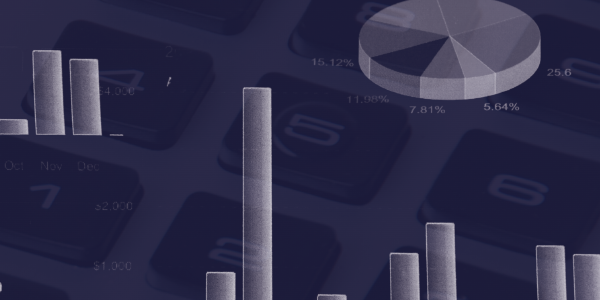 Coca-Cola Earnings and Revenues Rise to the Top
Coca—Cola Company (KO) released its second quarter earnings report on Tuesday, July 23. The company beat Wall Street's earnings and revenue expectations and its own annual projections, causing shares to jump after the report's release.

Coca—Cola posted net revenue of $10.0 billion for the quarter. This is up 6% from $9.42 billion in revenue reported at the same time last year.

"Our strategy to transform as a total beverage company has allowed us to continue to win in a growing and vibrant industry," said Coca—Cola CEO and Chairman James Quincey. "Our progress is positioning the company to create more value for all of our stakeholders, including our shareowners."

The iconic Atlanta—based beverage company reported a profit of $2.61 billion, up from $2.32 billion in the same quarter last year. On an adjusted earnings per share basis, Coca—Cola reported earnings of $0.63 per share, up from $0.54 per share at this time last year.

Coca—Cola adjusted its product offerings in recent years in an attempt to meet consumer demand for more caffeine and less sugar. In response, the company has invested in coffee and energy drink expansion. Coca—Cola spent $5.1 billion in January to acquire British—based coffee chain Costa, a well—known name in European markets. Additionally, the beverage giant plans to release Coca—Cola Coffee in 25 markets by the end of 2019. The company has also launched a Zero Sugar line to address the declining demand for sugary drinks. This line has seen double—digit volume growth domestically and internationally for seven quarters in a row.

Coca—Cola Company (KO) shares closed at $54.17, up 5.1% for the week.


Boeing's Earning's Plummet

Boeing Company (BA) announced second quarter earnings Wednesday, July 24. The company's revenue and earnings suffered heavy losses due to the indefinite grounding of their 737 Max aircraft.

Boeing reported quarterly net revenue of $15.75 billion, below the $18.55 billion analysts expected. Last year at this time, quarterly net revenue was recorded at $24.26 billion.

"This is a defining moment for Boeing and we remain focused on our enduring values of safety, quality, and integrity in all that we do, as we work to safely return the 737 MAX to service," said Dennis Muilenburg, Boeing Chairman, President and CEO. "During these challenging times, teams across our enterprise continue to perform at a high level while delivering on commitments and capturing new opportunities driven by strong, long—term fundamentals."

Boeing reported net quarterly losses of $2.94 billion, down from net income of $2.20 billion at this time last year. This drop put adjusted earnings at a loss of $5.82 per share, compared to the $3.33 earnings per share from a year ago.

The Seattle—founded aerospace giant has not yet provided guidance for the rest of the year. Boeing's 737 Max aircraft, the best—selling plane in the company's history, has been grounded since mid—March after two fatal crashes resulted in the loss of 346 lives. Boeing has set aside $50 million for families who have lost relatives in the two crashes and another $50 million for community outreach. This fund is not tied to any resolutions that may also be made through litigation. Boeing recorded an after—tax charge of $4.9 billion this quarter in anticipation of concessions that will be due to Boeing customers as a result of the grounding.

Boeing Co (BA) shares closed at $345.00, down 8.5% for the week.


Tesla Posts Loss Despite Record Deliveries

Tesla (TSLA) reported quarterly earnings on Wednesday, July 24. The electric auto—maker delivered more cars than ever before, yet also reported a higher—than—expected net loss for the quarter.

The company announced revenue of $6.35 billion for the second quarter, up from revenue of $4.00 billion at this time last year. This fell short of analysts' expectations of $6.41 billion in revenue.

"Combined with our public offering of equity and convertible bonds (net proceeds of $2.4 billion), we ended the quarter with $5.0 billion of cash and cash equivalents, the highest level in Tesla's history," said Tesla CEO Elon Musk and CFO Zachary Kirkhorn in a letter to shareholders. "This level of liquidity puts us in a comfortable position as we prepare to launch Model 3 production in China and Model Y production in the U.S."

Tesla reported a net loss for the quarter of $389.26 million, or $1.12 per share. While this was an improvement over the prior year's second quarter net loss of $742.71 million, or $2.90 per share, it fell short of Wall Street's expectations of a mere $0.40 loss per share.

The innovative company has produced an array of electric vehicle models since its founding in 2003. Tesla reported that it delivered 95,356 vehicles during the second quarter and produced 87,048 vehicles, outpacing the company's previous records in those categories. Despite the increasing popularity of its vehicles, however, the company continues to struggle to turn a profit. Following Wednesday's earnings release, the company's shares fell 10%.

Tesla (TSLA) shares ended at $228.04, down 11.9% for the week.

The Dow started the week at 27,174 and closed at 27,192 on 7/26. The S&P 500 started the week at 2,982 and closed at 3,026. The NASDAQ started the week at 8,172 and closed at 8,330.

Yields Fluctuate Amid Global Economic Concerns
The 10—year Treasury note and 30—year bond yields increased on Thursday following comments from the president of the European Central Bank (ECB) which indicated that the risk of recession is low in Europe. However, yields dropped again Friday after a U.S. Commerce Department report indicated persistent commercial sector fears over global growth and trade.

In Europe on Thursday, ECB President Mario Draghi stated that the economic outlook in Europe is "getting worse and worse," but equivocated on taking steps necessary to ease economic uncertainty with government stimulus. Nevertheless, Draghi characterized the recession risk in Europe as "pretty low."

The U.S. Commerce Department reported Friday that Gross Domestic Product (GDP), a sum of the goods and services produced across the economy, rose at 2.1% during this second quarter. This is down from the 3.1% growth reported during the first quarter.

"Growth of 2.1% is better than expected, but highly reliant on a surge in household consumption," said Charles Seville, co—head of America Sovereigns at Fitch Ratings. "Investment was weak, as was net trade, which could add to the case for rate cuts at next week's Fed meeting."

Consumer spending, jumped from 1.1% last quarter to 4.3% this quarter. Consumer spending accounts for more than two—thirds of the economy and is offsetting the drop experienced in business investments and homebuilding. Americans are buying more big—ticket items and everyday goods.

"We have pockets of weakness in manufacturing, business investment, but as the consumer goes, so does the U.S. economy — the fundamentals for the consumer are very, very good," said Ryan Sweet, an economist at Moody's Analytics Inc. "Unless the consumer starts to hunker it in, I think the U.S. economy is going to get through this little soft patch without it turning into something worse."

The 10—year Treasury note yield closed at 2.08% on 7/26, while the 30—year Treasury bond yield was 2.60%.

Mortgage Rates Drop Again
Freddie Mac released its latest Primary Mortgage Market Survey on Thursday, July 25. The report revealed mortgage rates remain stable.

This week, the 30—year fixed rate mortgage rate averaged 3.75%, down from last week's average of 3.81%. Last year at this time, the 30—year fixed rate mortgage averaged 4.54%.

The 15—year fixed rate mortgage averaged 3.18% this week, down from last week's average of 3.23% last week. During the same time last year, the 15—year fixed rate mortgage averaged 4.02%.

"Mortgage rates continued to hover near three—year lows and purchase application demand has responded, rising steadily over the last two months to the highest year—over—year change since the fall of 2017," said Freddie Mac's Chief Economist, Sam Khater. "While the improvement has yet to impact home sales, there's a clear firming of purchase demand that should translate into higher home sales in the second half of this year."

Based on published national averages, the money market account closed at 1.29% on 7/26. The one—year CD finished at 2.40%.

Published July 26, 2019
Previous Articles