Monday March 8, 2021
Finances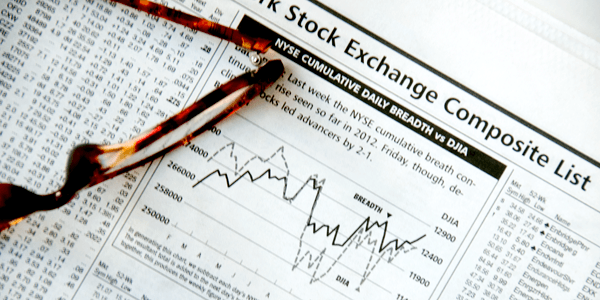 Nike Reports Earnings
Nike, Inc. (NKE) released its quarterly earnings report on Tuesday, March 24. The Oregon-based athletic footwear and apparel corporation reported strong earnings for its quarter ending on February 29.

Nike posted revenue of $10.1 billion for the quarter, up from $9.6 billion at the same time last year. This exceeded analysts' predicted revenue of $9.6 billion.

"In an extraordinarily dynamic time, NIKE's strong results are testament to our deep consumer connections, compelling product innovation and agile teams around the world," said Nike's President and CEO John Donahoe. "We know it's in times like these that strong brands get even stronger. As we start to see recovery in China, no one is better equipped than NIKE to navigate the current climate."

For the third quarter, Nike reported net income of $847 million, or $0.53 per share. This is down from income of $1.1 billion, or $0.68 per share, in the same quarter last year.

Nike declined to issue guidance for the upcoming fourth quarter due to the coronavirus pandemic. Third quarter earnings reflect the decline in sales as the virus hit China. Revenue in Greater China decreased 4% overall, after 22 quarters of double-digit growth there. However, digital sales in China were up 30% after the corporation temporarily closed 75% of stores over coronavirus concerns. Beginning March 16, all Nike-owned brick and mortar stores in the U.S., Western Europe, New Zealand, Australia and Canada have been closed temporarily. The company says it will use its experience with the virus in China as a "playbook" for other countries.

Nike, Inc. (NKE) shares closed at $83.23, up 28.0% for the week.


Micron Beats Expectations

Micron Technology, Inc. (MU) reported quarterly earnings on Wednesday, March 25. The Idaho-based memory-chip maker's stock rose almost 6% after hours Wednesday.

The company announced net revenue of $4.80 billion for its second quarter. This is down from revenue of $5.84 billion reported in the same quarter last year, but above the $4.69 billion analysts predicted.

"Micron delivered solid second quarter results and revenue at the high end of the guidance range, despite the unfolding COVID-19 pandemic," said Micron President and CEO Sanjay Mehrotra. "I am grateful to our team for the excellent business execution we have achieved during this unprecedented situation. Their resilience, together with Micron's technology leadership, stronger product portfolio, and healthy balance sheet, give us confidence that we will emerge from this challenging time well-positioned to capture the robust long-term demand opportunities for memory and storage."

Micron reported earnings for the quarter of $405 million, down from earnings of $1.62 billion a year ago at this time. The company earned an adjusted $0.45 per share, beating analysts' expectations of $0.37 per share.

Micron is in its fifth consecutive quarter of declining earnings and sales. However, the company's guidance for the next quarter remains optimistic. Micron expects between $4.6 billion and $5.2 billion in revenue and earnings per share of $0.55, plus or minus $0.15. The company is offering a one-time payment to employees making less than $100,000 per year to help during the coronavirus economic downturn. The company is also establishing an emergency relief fund to help in communities where Micron operates that have been especially affected by the coronavirus.

Micron Technology, Inc. (MU) shares ended at $43.48, up 17.5% for the week.


GNC Reports Losses

GNC Holdings, Inc. (GNC) announced quarterly and yearly earnings on Tuesday, March 24. Share prices for the health and wellness retailer have dropped 98% in the last 5 years, with a 59% drop in the past 90 days.

GNC reported quarterly net sales of $470.4 million, down from $547.9 million last year at this time. For the full year, the company reported net sales of $2.07 billion, down from $2.35 billion in 2018.

"Certainly, COVID-19 has created a difficult business environment, and slowed the process of refinancing our debt," said GNC Chief Executive Officer Ken Martindale. "As we work through these issues we remain highly focused on the health and safety of GNC associates and customers, which includes meeting the growing demand for our immunity and wellness products."

The Pittsburg-based company reported net quarterly losses of $33.5 million, down from net income of $58.8 million reported in the same quarter last year. Net losses for the full year were reported at $35.1 million, down from net income of $69.8 million reported in 2018.

GNC attributed the decrease in revenue to the transfer of Nutra manufacturing and China businesses to joint ventures, company-owned store closings and a U.S. same store sales decrease of 2.4%. The company reduced its debt by $290 million over the full year. However, GNC reported another $157.7 million of debt due to mature in August 2020 and another $441.5 million that could potentially be due in May.

GNC Holdings, Inc. (GNC) shares closed at $0.42, down 16.7% for the week.

The Dow started the week at 19,028 and closed at 21,637 on 3/27. The S&P 500 started the week at 2,291 and closed at 2,541. The NASDAQ started the week at 6,847 and closed at 7,502.

Yields Fall as Coronavirus Cases Increase
Treasury yields fell this week as the number of U.S. coronavirus cases surpassed the number of reported cases in China and record unemployment numbers were reported. Meanwhile, the stock market rallied earlier in the week as hopes rose for the passage of the third emergency stimulus bill.

On March 26, the Labor Department reported 3.28 million new unemployment claims. This is up from 282,000 at this time last week and well above the 1.5 million claims economists had projected. The number is over four times the record which was set in 1982 at 695,000 in one week.

"Most historical comparisons of this scale are inadequate," said Daniel Zhao, Glassdoor senior economist. "The closest would be natural disasters like major hurricanes. However, as today's report shows, the coronavirus outbreak is economically akin to a major hurricane occurring in every state around the country for weeks on end."

The benchmark 10-year Treasury note yield opened the week at 0.854%, hit a low of 0.695% on Monday, March 23, and was trading at 0.727% Friday.

Mid-week the Senate sent the CARES Act to the House for a vote, causing the Dow Jones Industrial Average index to rally. The Act, which was passed by the House on Friday, will pump $2.2 trillion into the economy, providing many households with $1,200 per adult and $500 per child, among other measures for businesses and charities alike. It is hoped the CARES Act will help keep shop doors open until the threat of the virus passes.

"The Fed has the tools to provide as much cash as the economy needs," said President of the Federal Reserve Bank of Minneapolis Neel Kashkari. "What's much harder to solve is all the businesses that will be shutting their doors for an indefinite period of time."

The 10-year Treasury note yield closed at 0.75% on 03/27, while the 30-year Treasury bond yield was 1.34%.

Mortgage Rates Fall
Freddie Mac released its latest Primary Mortgage Market Survey on Thursday, March 26. The report revealed a decrease in rates.

The 30-year fixed rate mortgage rate averaged 3.50%, down from 3.65% last week. At this time last year, the 30-year fixed rate mortgage averaged 4.06%.

This week, the 15-year fixed rate mortgage averaged 2.92%, down from 3.06% last week. Last year at this time, the 15-year fixed rate mortgage averaged 3.57%.

"The Federal Reserve's swift and significant efforts to stabilize the market were much needed and helped mortgage rates drop for the first time in three weeks," said Freddie Mac's Chief Economist Sam Khater. "Similar to other segments of the economy, real estate demand is softening. However, the combination of the Fed's actions and pending economic stimulus will provide substantial support to the mortgage markets."

Based on published national averages, the savings rate was 0.08% for the week of March 23. The one-year CD averaged 0.37%.
Published March 27, 2020
Previous Articles
Darden Restaurants Reports Strong Earnings
Dick's Sporting Goods Beats Expectations
Hewlett Packard Enterprise Reports Earnings
Best Buy Posts Quarterly Earnings